Revlon ColorStay Foundation for Normal/Dry Skin.
I caved and gave ColorStay a second chance...I do not have dry skin, I have oily skin in the T zone for sure. TiffanyD was talking about this and saying how she doesn't have dry skin either but likes this formula so much more than the other version. I had a coupon for $3 off any Revlon ColorStay product and thought I'd give it a try. LOVE. Everything I liked about the original ColorStay, but this doesn't break me out and isn't nearly as heavy. It also has more of a natural/satin finish which the dew lover in me just adores. Great purchase!
Maybelline The Vivids Vivid Rose
. I have a full review of this product on the blog. I can't get enough of this color. I've been loving putting a pink gloss on and then applying a swipe of this over it to brighten it up but still have a sheer glossy finish. It's an easy way to get color without the work.
Tresemme Platinum Strength Deep Conditioning Treatment.
After going this blonde, my hair is parched to say the least. This product claims it can reverse up to 2 years worth of damage when used with the shampoo. We all know you can't reverse damage but you can conceal it and make it look better while preventing further damage. I have noticed some serious results with this and really liking it.
One n Only Shiny Silver Shampoo
. Again, a must for a blonde girl! Super drying though, so definitely use sparingly and with a good conditioner. Works so well to get the brassiness out though.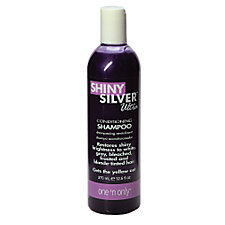 Orly Passionfruit Nail Polish.
Always my spring/summertime favorite nail color. So bright, so punchy and lasts a long time. I like this best for my toes. It just makes you look super tan.
Rimmel Stay Matte Powder.
Why does this smell so good?? For $4 I sure do love this stuff. I apply to my Tzone with a fluffy brush and it seriously lasts all day. LOVING this.