Summer is officially over. Little man started first grade today and I'm wearing jeans so with that, here's my list of favorite items for the month of August!
1.
Ion Smooth Solutions Keratin Shampoo and Conditioner
. I got these with a BOGO coupon from Sally's and kind of fell in love. They are sulfate free, no sodium chloride and feel so nice in the hair. Usually sulfate free shampoos leave my hair a tangly mess, but not this one. The conditioner is a bit thinner than I'm used to but works really well!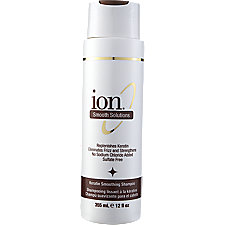 photo courtesy of sallybeauty.com

2.
Earthly Body Marrakesh X High Tide
leave in conditioner. My girlfriend gets this for me at a real beauty supply store and I can't live without it. There are 3 different scents, I prefer the High Tide one. This spray contains hemp and argan oils and detangles, controls frizzies, seals in hair color, protects hair from the sun, prevents split ends, all the good happy things you want for your hair.

photo courtesy of amazon.com
 3.
Revlon ColorStay Liquid Eye Pen
in Blackened Brown. I was on a no eyeliner kick for most of the summer but started using this again lately and remembered why it's so awesome. It's just the easiest eyeliner ever and it stays PUT.


photo courtesy of revlon.com


4.
MAC Paint Pot in Bare Study
. I seriously think I abandoned all other paint pots when I fell for Maybelline Color Tattoo in Bad to the Bronze, but changed it up in August and started using Bare Study again. I still think that the Color Tattoo's are more bang for your buck, but I just love the color of Bare Study. It's a peachy champagne that is so pretty under lighter eyeshadow colors.
photo courtesy of amazon.com

5.
Hair Stylers Mesh Chignon
. I've been pretty obsessed with sockbuns this summer and especially in August. I've made my own at home and also use this one I got at Sally's. It is the perfect shape, weight and texture. It holds your hair in the bun without getting heavy and doesn't move. LOVE this thing!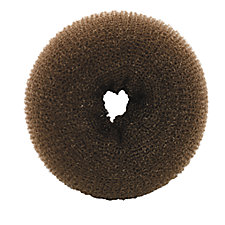 photo courtesy of sallybeauty.com