It's that time of year for birthday and holiday wish lists. I've been perusing my favorite makeup and girlie goody websites for this season's gift sets and found a couple of things I wanted to pass along. They would make great gifts for your best girlfriends, nice presents from the man in your life or just awesome things to treat yourself to after a long hot day of shopping for everyone else at the mall!
Happy Shopping!
1.
Sephora by O.P.I. Tinsel Town
collectors set. This includes 16 mini nail colors plus a full-size jewel top coat. These products are worth over $90, but this is available at Sephora for $49.50.


2.
Benefit "Upgrade to Gorgeous"
set. This 5 peice set contains a High Beam, Porefessional, They're Real! Mascara, Sugarbomb blush and a Laugh With Me LeeLee roller ball perfume. It also comes ready to gift in a cute floral suitcase. These products are worth over $85, but this is available at Sephora for $34.



3. Too Faced "Love Sweet Love" set. As always, Too Faced does some of the best themes and packaging with their holiday sets. This is adorable and fairytale themed. It comes with Shadow Insurance, Primed and Poreless, Perfect Eyes eyeliner, LashGASM Mascara, Face Brush, 6 eyeshadows, 2 blushes, 2 lipglosses and a travel bag. These products are worth $163, but this is available at Sephora for $46.
4. Tarte "Carried Away" collectors set. This is probably one of my favorites just for the sheer amount of products you get. This includes an Amazonian Clay blush, Amazonian Clay finishing powder, 8 Maracuja lip glosses, Lights, Camera, Lashes! Mascara, Face Brush, 24 (yes...24) Amazonian Clay eyeshadows and a cute bag! These products are worth over $512 (!!!!), but this is available at Sephora for $54.

5. Sephora "Glitz and Glam" Party Sampler. This is a great way to try products from several different brands in an affordable way. This sampler includes Stila Duo Shimmer Powder, Laura Mercier Baked Eye Color, bareMinerals Eyecolor in Good Fortune, SEPHORA by OPI Nail Colour,
Josie Maran GOGO Instant Natural Volume Argan Mascara, Nars Body Glow, Lorac 3D Liquid Lustre Gold, Bare Escentuals Marvelous Moxie Lipgloss, Stila Smudge Stick Waterproof Eye Liner. Products are worth over $133, but this is available at Sephora for $45.
all makeup kit photo's are courtesy of sephora.com
That's it as far as makeup is concerned, but I did manage to find a few other things I thought would be great things to put on your wish list or ideas for that hard to buy girl in your life!
6. Nordstrom's Make + Model Pattern Thermal Pajamas. Who doesn't like getting fresh new jammies? These ones from Nordstroms are SO CUTE. I love that they don't look like frumpy dump jammies but still look so soft and cozy. They come in 4 different patterns and are available at Nordstrom's for $48.
photo courtesy of nordstroms.com

7.
Lush "Rosie" gift set:
I think Rose is one of those classic scents that almost everyone likes if it's done correctly. Lush does Rose well. It's not grandma scented Rose, it's a true Rose scent. Floral, feminine and sweet. This cute set from Lush contains Rose Jam Bubbleroon, Rose Queen Bath Bomb, Amandopondo bubble bar and Ro's Argan Body Conditioner. This is available from Lush for $29.95.
photo courtesy of lushusa.com
8.
Lemon Kissed 3 Month Jewelry Club Subscription
. This girl makes some of the most awesome jewelry I've ever seen and she's fantastic. Her prices are affordable, the jewelry is amazing and I think this subscription is the cutest idea. Each month, for 3 months your friend (or you!) will recieve 1 jewelery item (of the seller's choice) sent directly to you. One suprise ring, one suprise pair of post earrings and one suprise pair of dangle earrings. For only $38. With FREE SHIPPING!! Visit
www.lemonkissed.com
to see all of her pretties!
photo courtesy of lemonkissed.com
9. J.Crew Wool Angora "Glittens". Anyone with an IPhone knows how important a good pair of glittens are. You need your finger tips!!!! Kind of hard to do in freezing weather. Glittens keep your hands warm and your fingertips available for your phone use. I am always on the hunt for a cute pair of these babies and these Wool Angora ones from J.Crew are fab. Not only are they practical and soft but they have a longer wrist to keep them from creeping out from under your coat. What a thoughtful little luxe gift! These come in 5 different colors and retail for $29.50.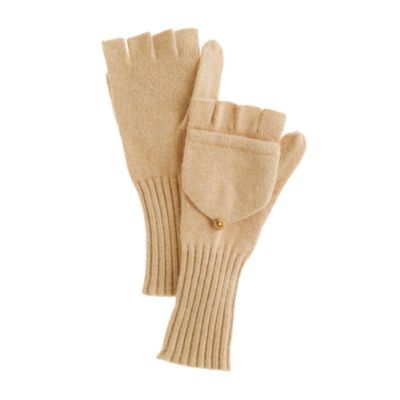 photo courtesy of jcrew.com
10. Cherry Blossom Stationary Set. This SUPER CUTE stationary set from Papyrus comes packaged in a beautiful matching wooden box. It comes with 20 notecards and 20 matching envelopes. Who doesn't like stationary!? It's one of those things that's so lovely to have but no one ever buys for themselves. This cute gift is available in 6 different patterns, but the Cherry Blossom was my favorite. It's available for $32 from papyrus.com.
photos courtesy of papyrus.com



**I am not affiliated with any companies mentioned and was not paid for any mention of any company listed. Purely my own opinions.**